Protecting the Forest, Nurturing the Forest.
--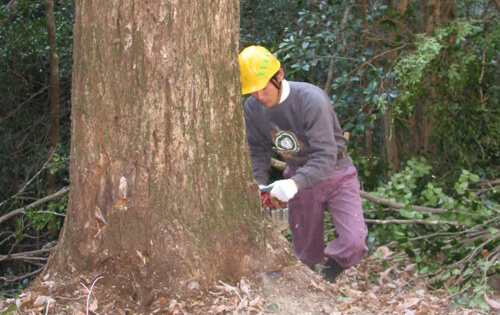 Morotsuka Village is located in the mountains of northern Miyazaki Prefecture and has a population of about 1,500. Surrounded by steep mountains that stand 1,000 meters tall, the land comprises 92% forest area. The people have thrived through forestry ever since announcing in 1907 to make it the village's main industry.

 Morotsuka realizes sustainable forest management by maintaining a delicate balance between active forestry and forest preservation. Although SDGs (Sustainable Development Goals) are becoming a concern across the globe in recent times, the village has long been involved in sustainable forestry.
Saving the blessings of the forest for future generations
 Morotsuka is home to many "agro-forestry workers," who participate in "composite management of agriculture and forestry," which brings together agricultural work such as shiitake mushroom cultivation and animal husbandry with forestry.

 In 1957, the village designated timber, shiitake, livestock, and tea as its four main products, and has promoted composite management of these fields. In addition to stability for forestry workers, there was another objective for this decision: to alleviate reliance on timber production in order to preserve the blessings of the forest for future generations.

 Ever since, sustainable forest management in the mountains of Morotsuka has come to offer a unique view known as a "mosaic forest," where different trees are planted in the most appropriate location. The mosaic forest is a manifestation of the people's tender care and use of the forest, and comprises a patchwork pattern of a coniferous forest for timber production, deciduous broad-leaved forest for shiitake cultivation, and an evergreen laurel forest for preserving a natural forest.
The mosaic forest is proof that people have coexisted with the forest
Internationally acclaimed forest management
 Balanced, responsible forest management has maintained the forests of Morotsuka, and the people's efforts were recognized on a global level when in 2004 the village received FSC® (Forest Stewardship Council) certification (FSC®C012945).

 FSC certification evaluates responsibly managed forests, and the distribution and processing of timber from such forests from an environmental, social, and economic standpoint. Morotsuka was the first in Japan to receive FSC® certification for an entire village.

"Clearly stipulating the efforts we have always carried out was about the only thing we did to become certified. I think that shows how much thought the people of Morotsuka have put into the forests, and the FSC® certification is proof that our efforts were recognized on a global scale." (Mr. Hiroki Wakamoto, Morotsuka Village Office, Industry Division)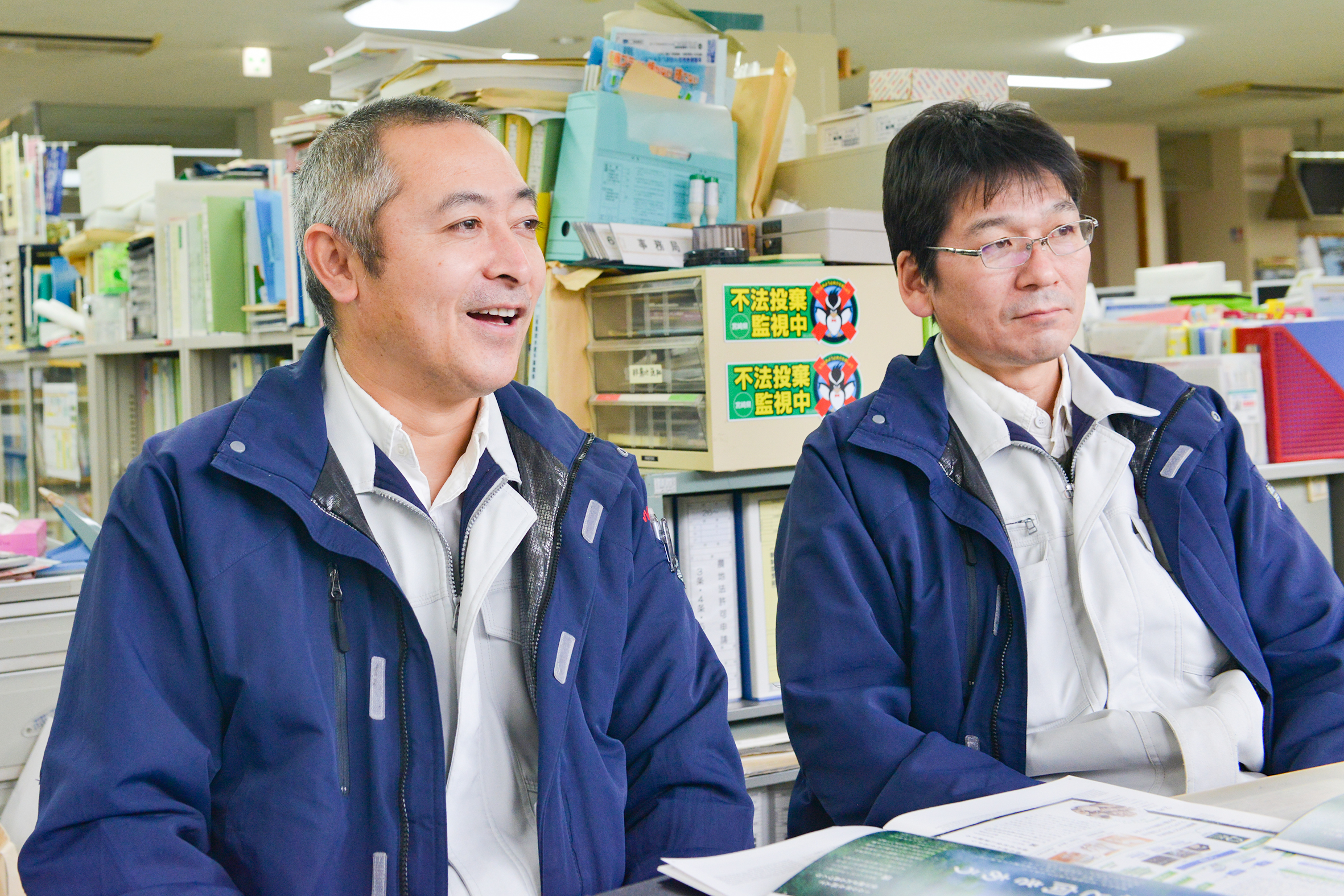 Mr. Wakamoto (left) Mr. Nakahara (right)
Sustainability hints
 It is not just the forests of Morotsuka that have received FSC® certification. The village has also been certified for timber processing and distribution, and timber processed in Morotsuka is used in various locations as FSC® certified material (FSC®C022797). The new Japan National Stadium that was completed in 2020 also uses FSC® certified material from Morotsuka.

"The certification hasn't caused prices to rise. As SDGs become more familiar and people start to choose certified material, demand for Morotsuka's products will rise, as will income for industry workers. This will help alleviate the lack of successors and allow for sustainable forestry to thrive.
Purchasing FSC® certified material that comes from responsibly managed forests will lead to forest preservation around the world. I hope people will make an effort to choose FSC® certified material." (Mr. Masanori Nakahara, Morotsuka Village Office, Industry Division)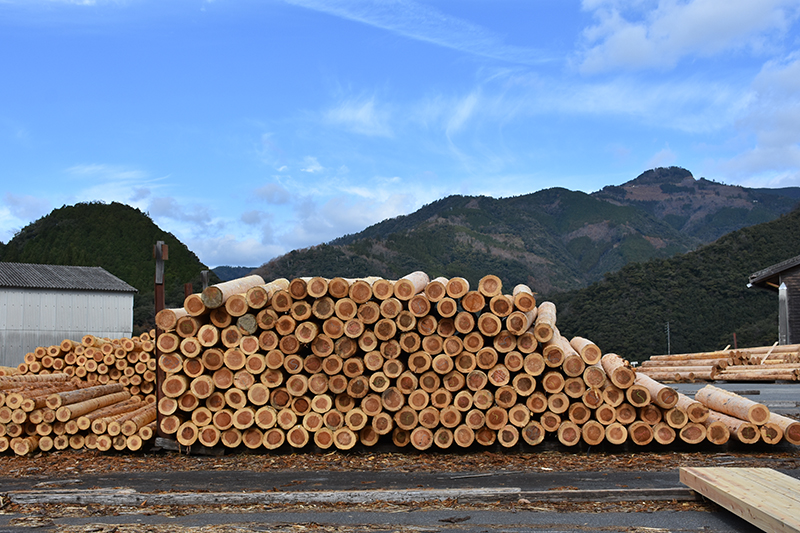 For over half a century, Morotsuka has managed forests with great care, and their efforts are filled with hints for thriving in this age where sustainability is paramount.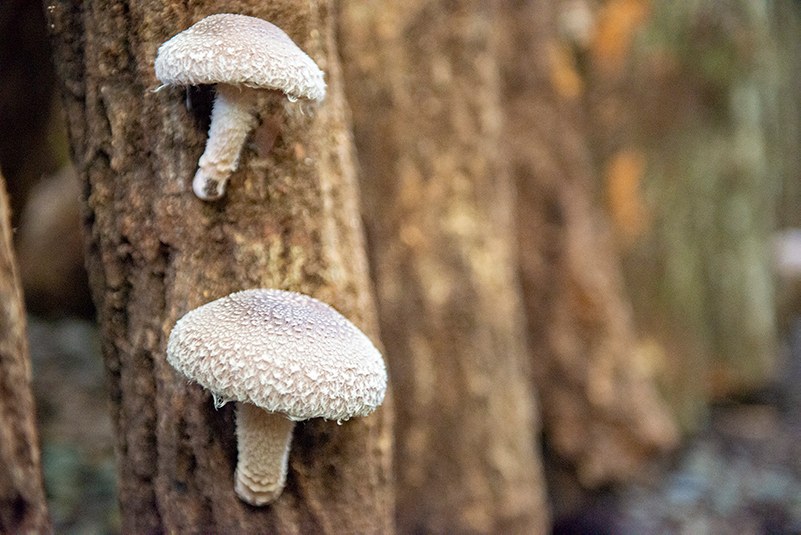 Shiitake mushrooms are a specialty of the village. As the mushrooms are cultivated on wood that comes from an FSC®-certified forest, it became the world's first FSC®-certified food (FSC®C001800、FSC®C013329).