Gokase Town: A love for the town's organic tea
Mr. Tetsuro Hoshikawa Tessado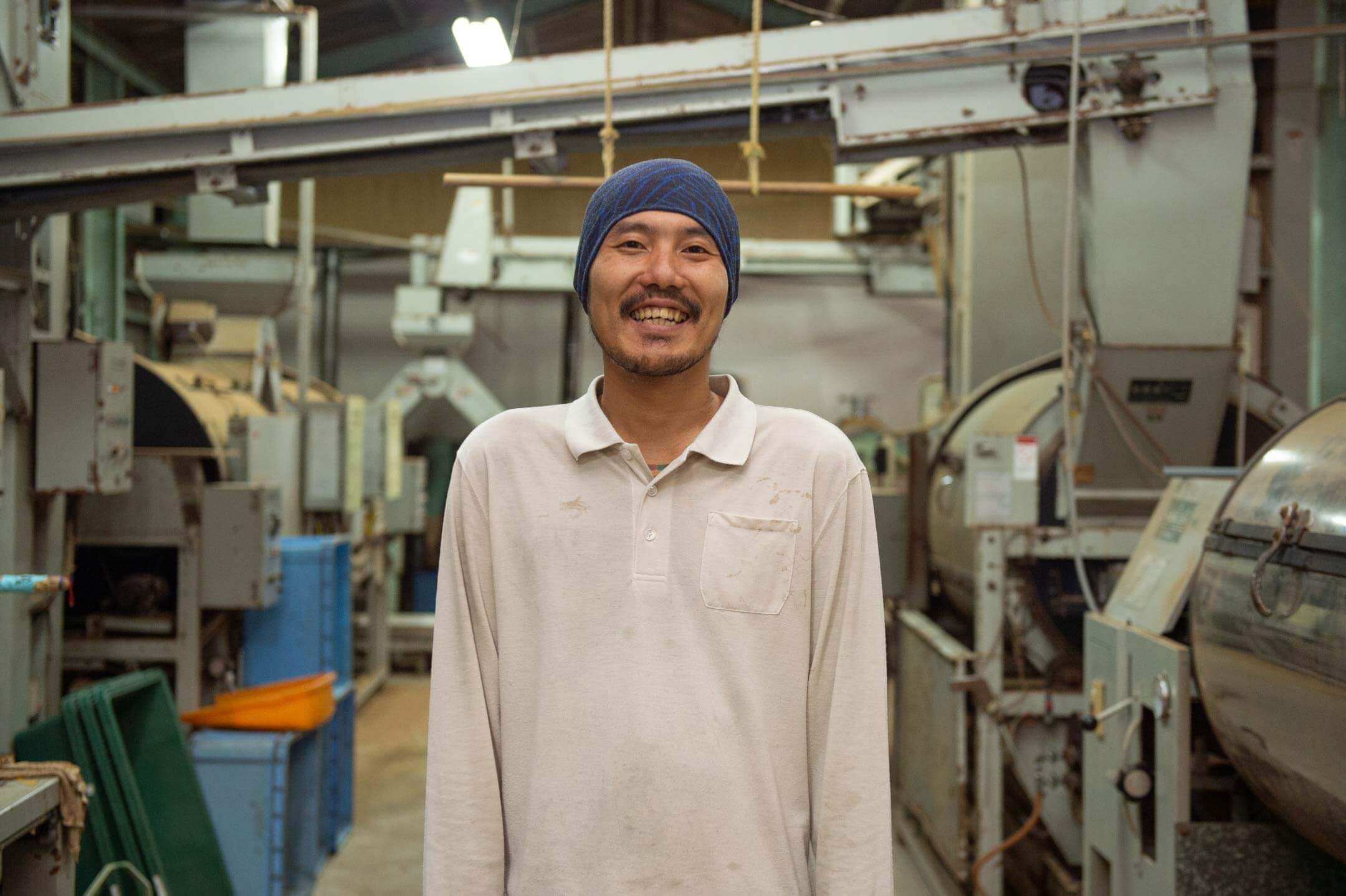 For nearly 10 years, Mr. Hoshikawa was a seasonal worker traveling across Japan and beyond. In 2016, right when he was thinking of settling down somewhere at the age of 30, he encountered the organic tea of Gokase Town, Miyazaki Prefecture, his soon-to-be new home.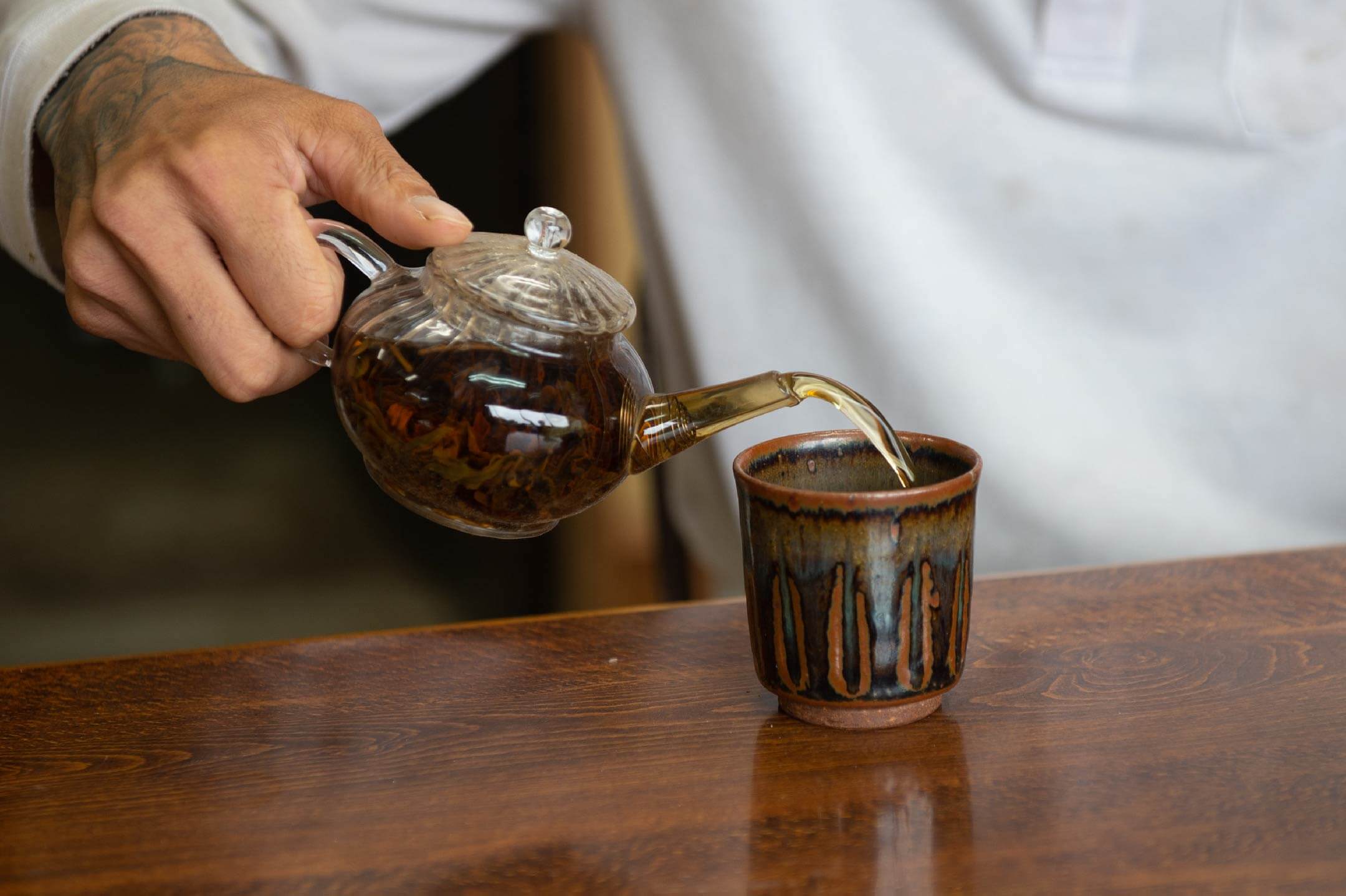 Although he had worked for a producer in the historic tea region Kyoto and tried countless high-end teas, Mr. Hoshikawa was pleasantly surprised by a taste he had never experienced before. Among the teas he encountered here was kamairicha, a rare type of green tea that is only made in a few mountain areas of the Kyushu region. It differs from steamed tea—the most common in Japan—and pan-roasting to stop fermentation is said to be the method that originally came from China.
The tea never tires the palate and offers a soothing, comfortable taste. Its fragrant aroma is a perfect match for everyday meals. The remarkable magic of this tea had Mr. Hoshikawa hooked.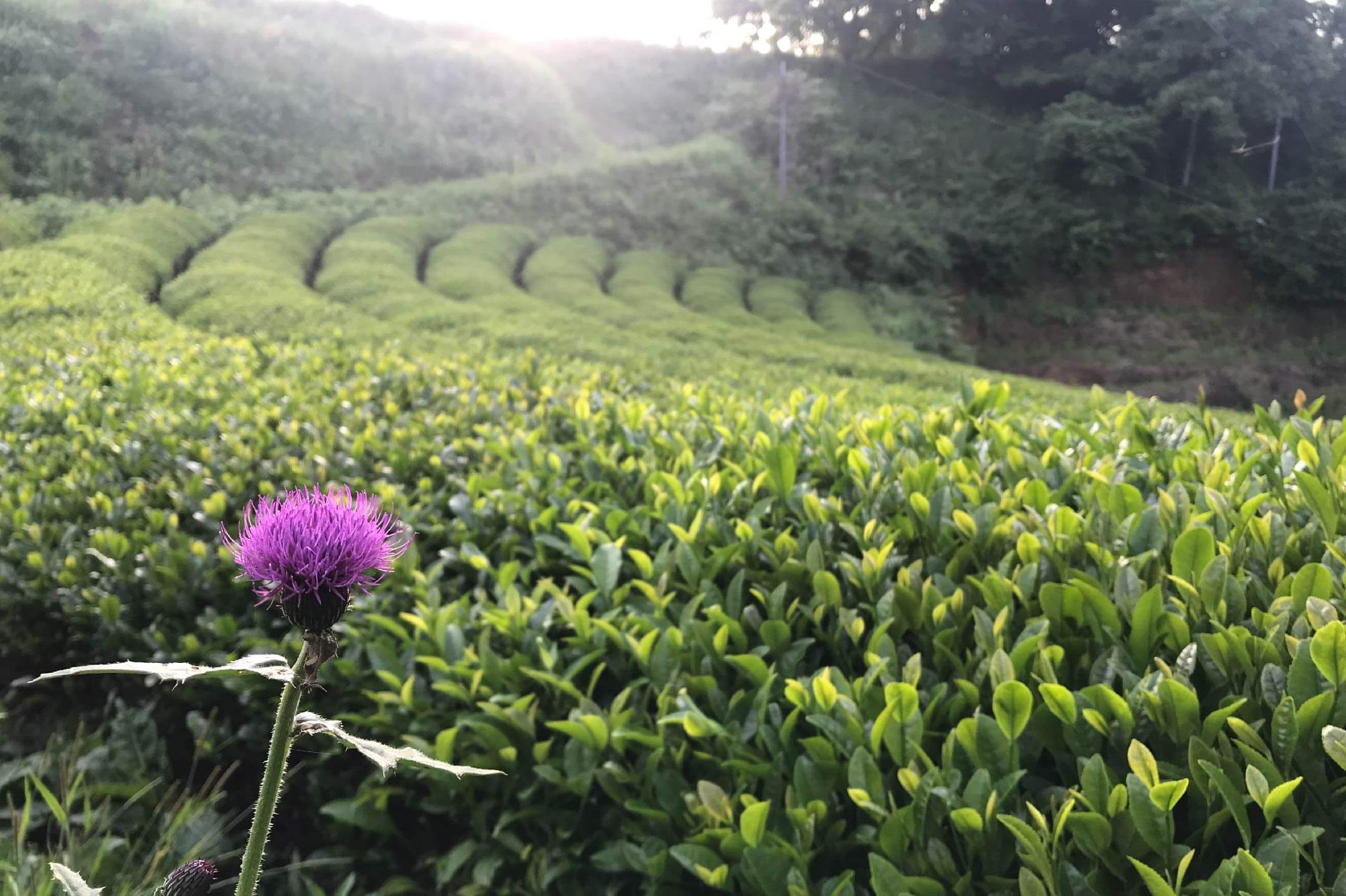 Mr. Hoshikawa had long wished to be surrounded by nature with clean air and water, and make a living through organic farming. His encounter with the perfect location gave him the resolve to turn his dream into reality, and he approached the people at Miyazaki Sabo (Gokase Town) to learn about organic tea farming.
Organic tea—a challenge among pioneers
Four years later in 2020, he went independent and opened up his own tea farm named Tessado. His factory is lined with antique machinery that speak of their history.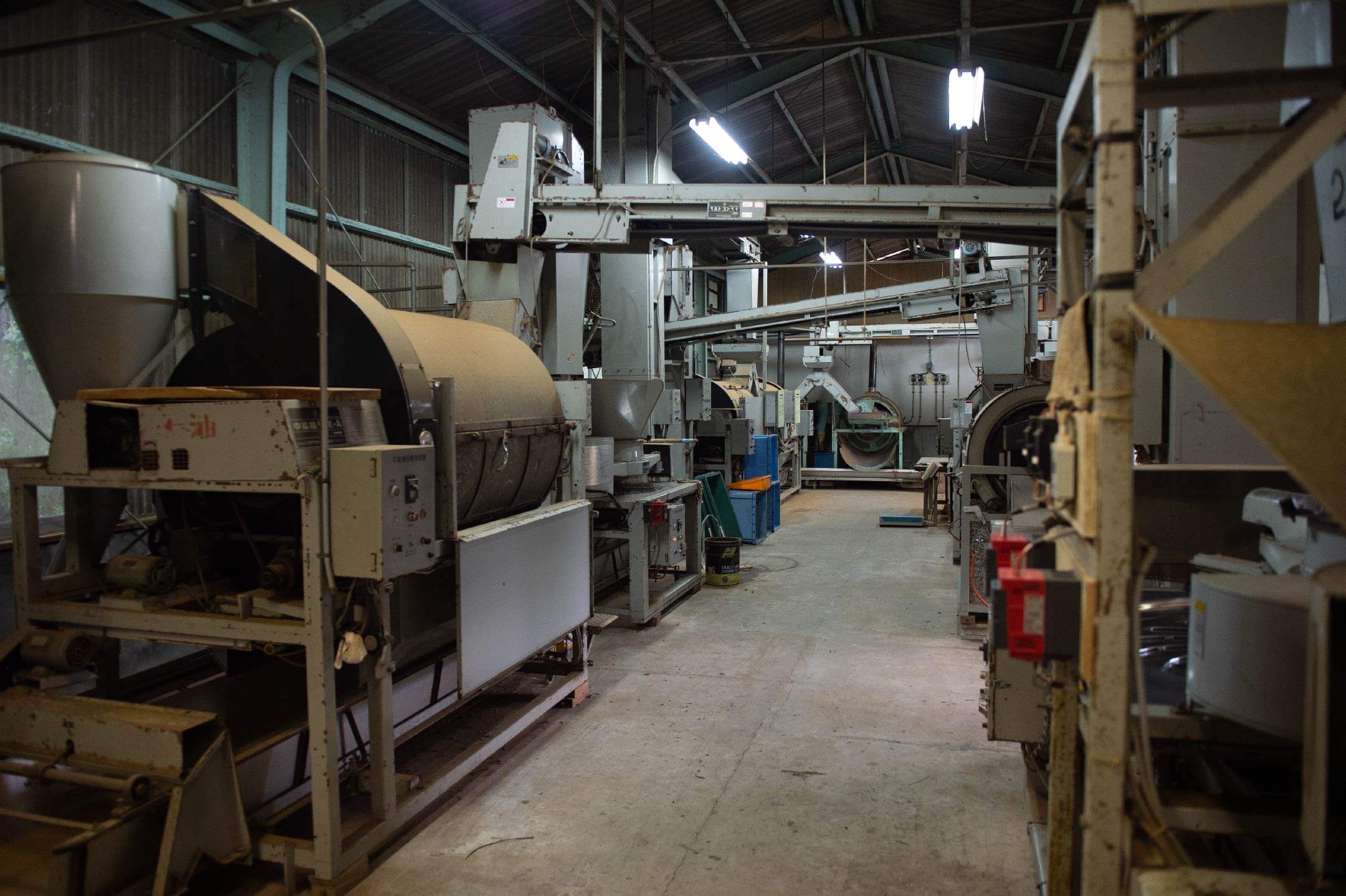 The machines all come from Miyazaki Sabo, and the tea factory itself is one that was built in 1970, funded by the people of Nakayama, Gokase and a subsidy from the town. It was on sale due to a lack of successors and aging workers, and Mr. Hoshikawa's company took the opportunity.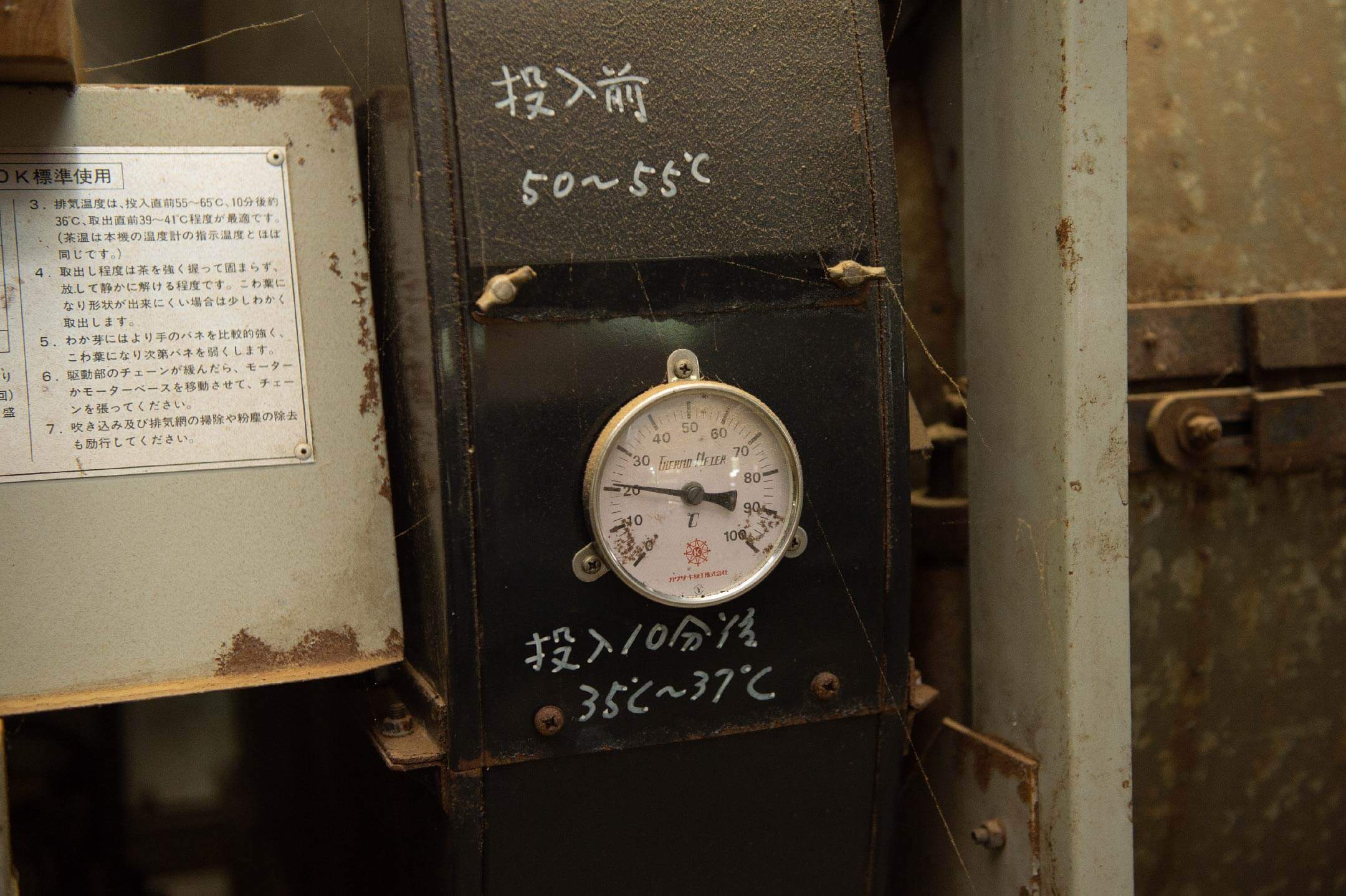 Old memos from residents who used the machines in the past can be found across the factory.

As an aside, Miyazaki Sabo and Gokase Midori Teas, the torchbearers of Gokase Town's tea production culture, make great contributions by purchasing and maintaining unused factories and fields.

Gokase Town is full of organic tea farmers who don't use any pesticides or chemical fertilizers, and they are considered to be pioneers of the recent trend in organic farming. People had long laughed off the possibility of organic tea farming, but Mr. Hoshikawa believes that the decades-long efforts of Miyazaki Sabo (formerly Miyazaki Seicha) and other farmers—which were awarded the The Japan Emperor's Award—are what drastically changed the standards here.

Quality over quantity
As evident from the history here, making organic tea is no easy feat. Mr. Hoshikawa is in his second year going independent, and the harsh reality is presenting quite a challenge for him.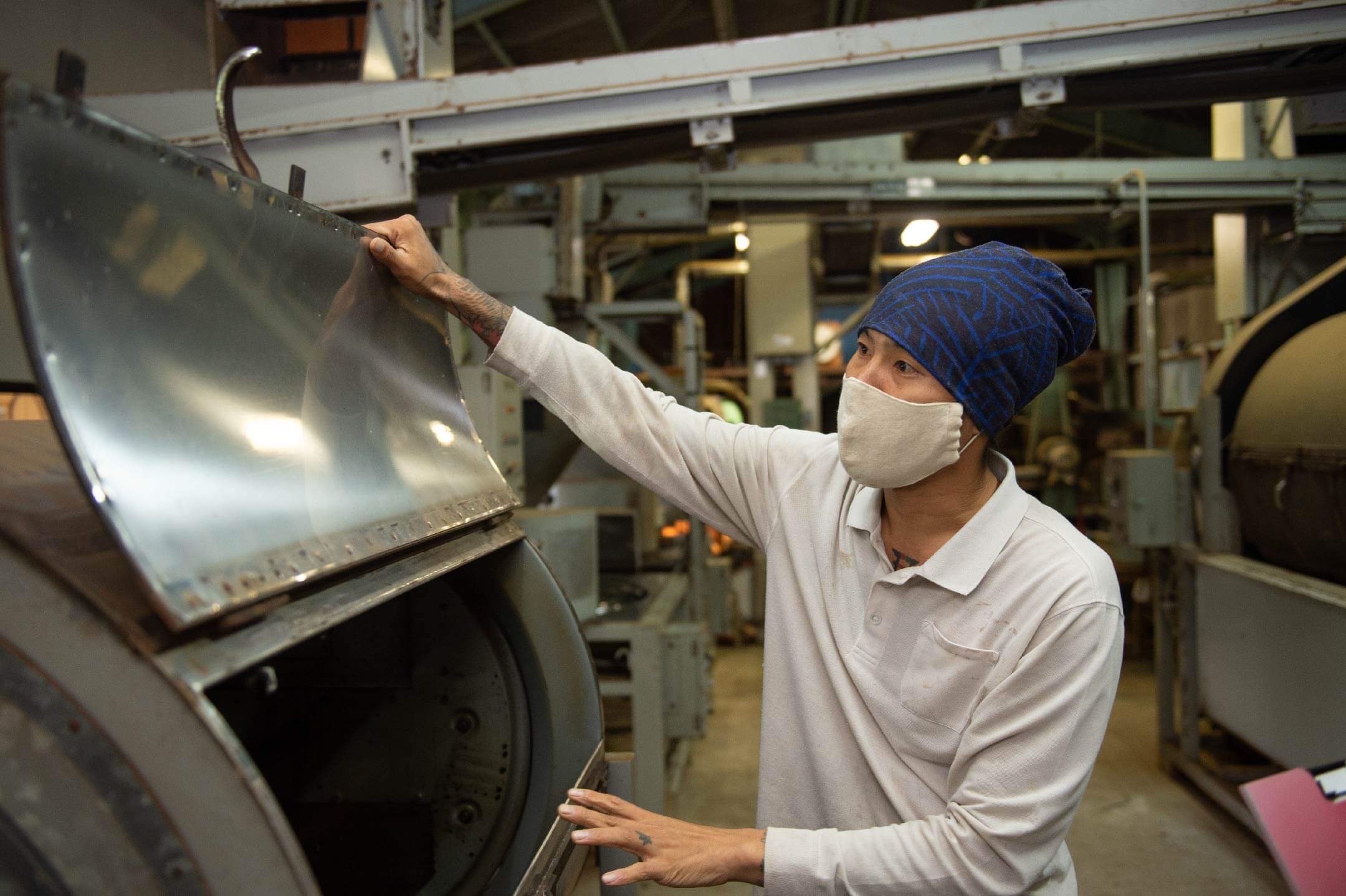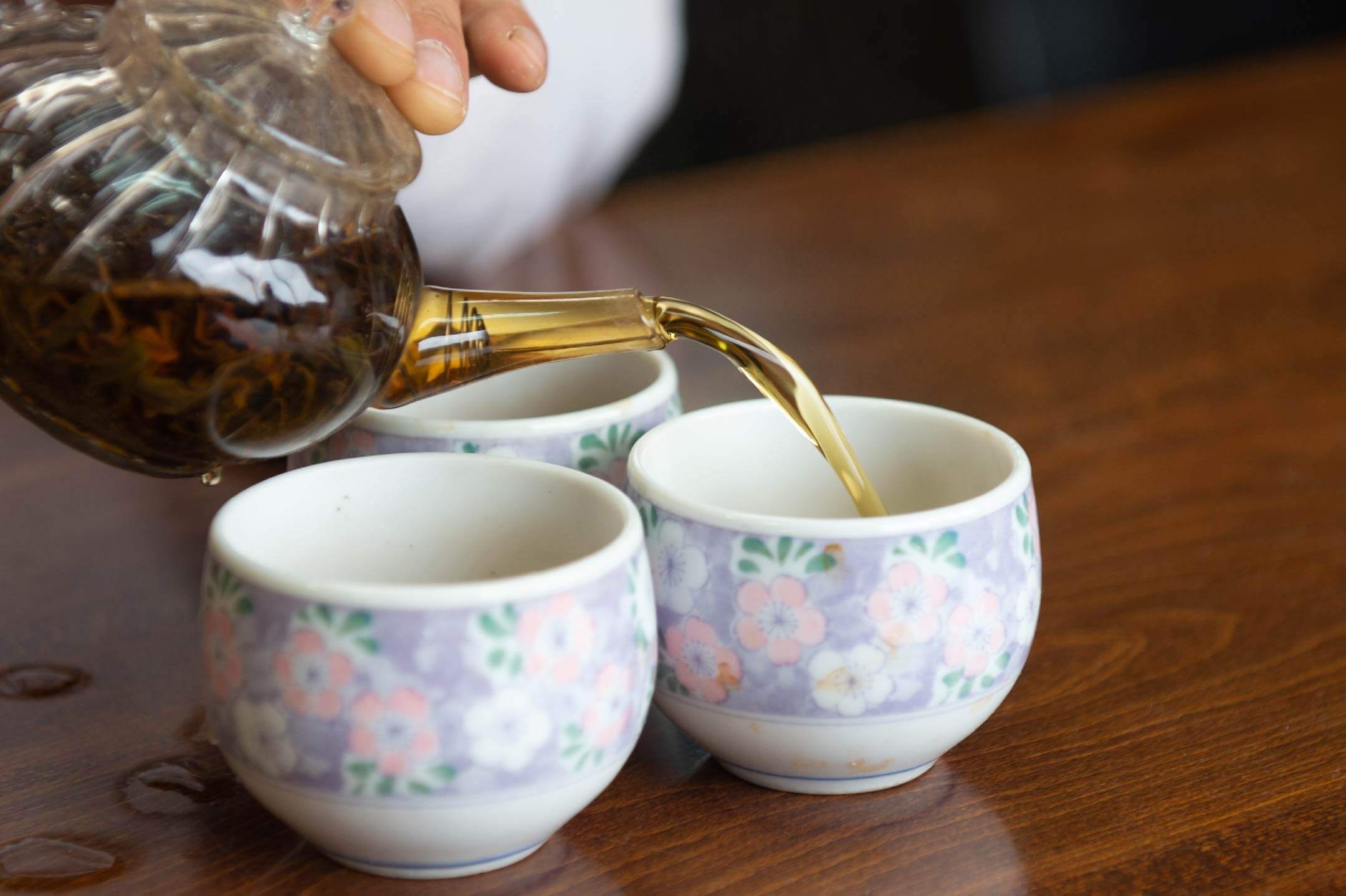 In addition to kamairicha, Tessado produces oolong tea and "raw black tea," which is packaged without stopping fermentation. At times, Mr. Hoshikawa will work late into the night, sleeping in the office located next to the factory.

"What I'm doing right now is like an extension of a hobby I started after falling in love with the taste of organic tea and the allure of making it. Instead of shipping out large quantities to go after profit, I'm hoping to take things slowly by focusing on quality and producing only what I can manage myself. And being a transplant here, assimilating myself into the community is another thing I have to work on. I plan to earn a living as a young worker here by helping local farmers harvest tomatoes, yuzu fruits, and blueberries, and establish myself in the community."

He currently lives with his wife Ayumi—whose love for tea spurred her to move here from Fukushima Prefecture—and their son Subaru, born last year.
Here in the town of Gokase, this is just the beginning for Mr. Hoshikawa and his small tea field Tessado.