Hinokage Town: From nuisance wildlife management to tasty game meat
Mr. Hiromichi Tanaka Oohito Gibier Promotion Council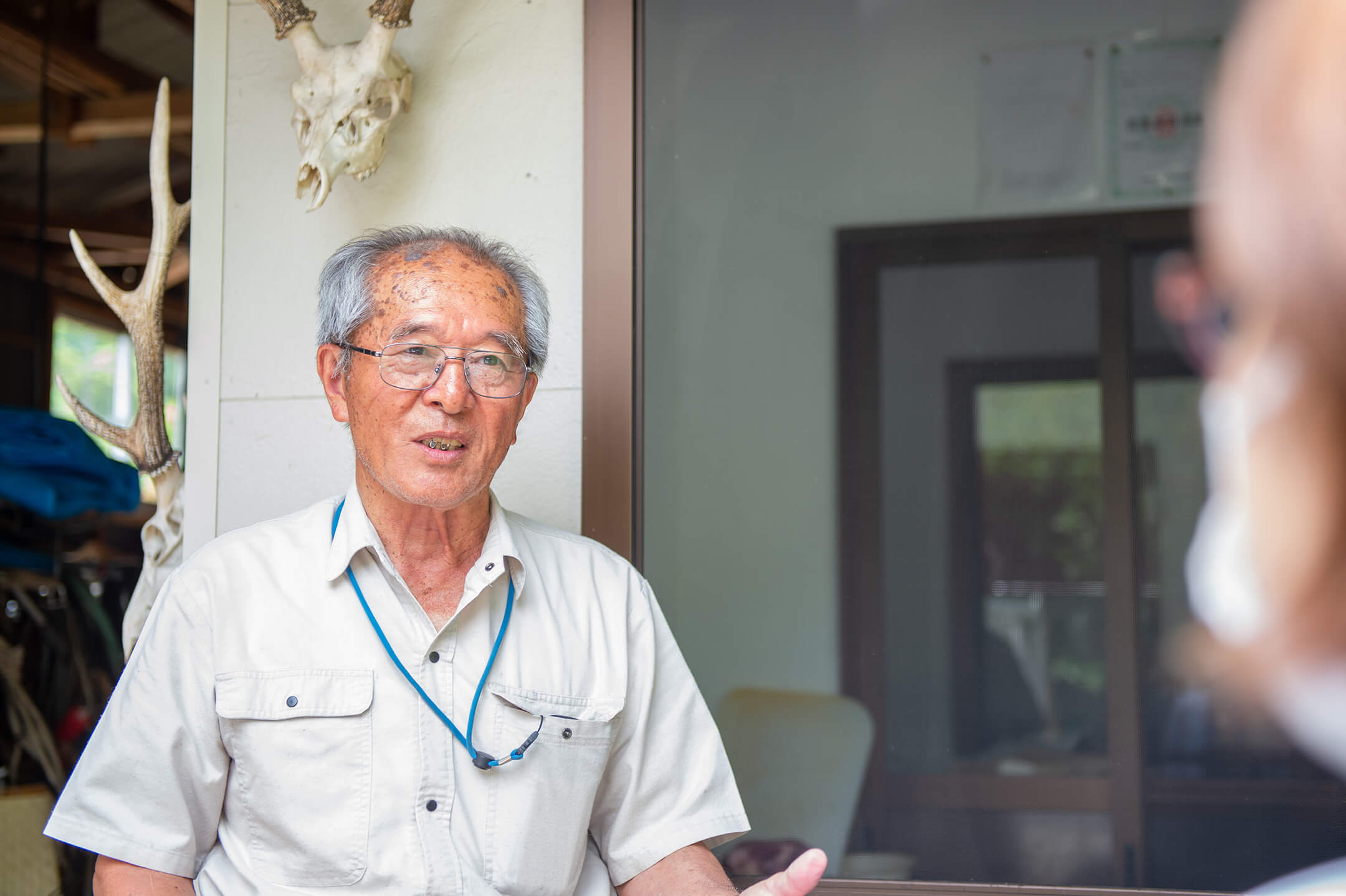 The Oohito District of Hinokage Town is one of the rare communities in Japan that still carries on centuries-old cultures such as Farming Village Kabuki and Night Kagura.

Boar and deer hunting has long been carried out by the people of Ohito, including Mr. Hiromichi Tanaka. It seems like a natural choice, as this area covered in roughly 91% forest land is so full of animals that boar footprints are a common sight in people's yards.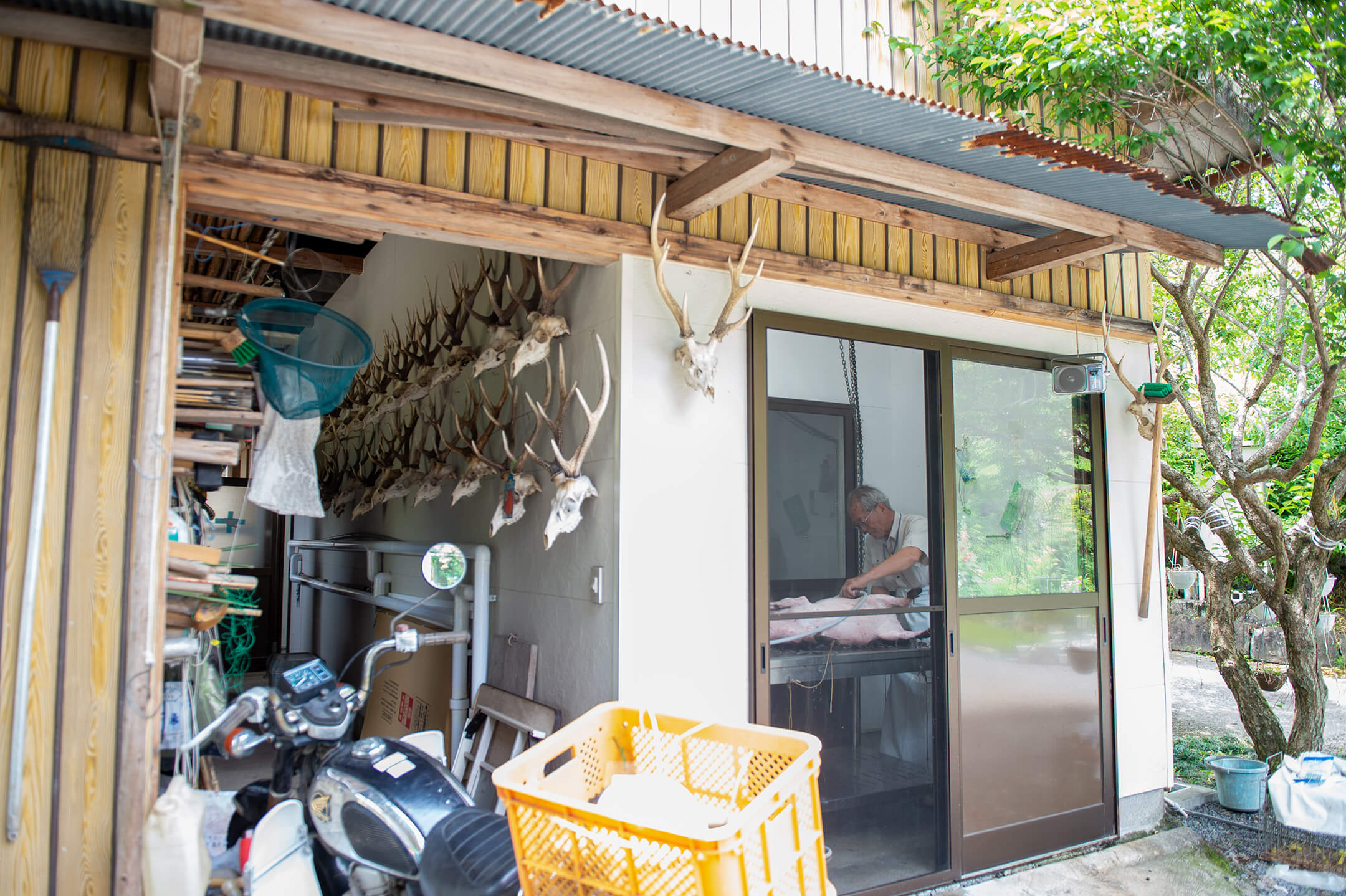 Mr. Tanaka got into hunting in his 40s when he was working at the Hinokage Town Hall. At the time, he and most of the locals did not know how to properly butcher the animals, so they were mostly disposed of. Wishing to make use of the precious lives as food, Mr. Tanaka started to learn about butchering and, before long, became an expert who had some unique techniques of his own. For over 30 years since, he has devoted himself to providing tasty game meat, honing his skills and learning how to process the meat while keeping it fresh.
In spring of 2019, armed with the confidence he needed, he built a processing plant equipped with a flash freezer right next to his home. Currently, most of the deer and boar caught in Hinokage are brought here and processed as game meat by Mr. Tanaka.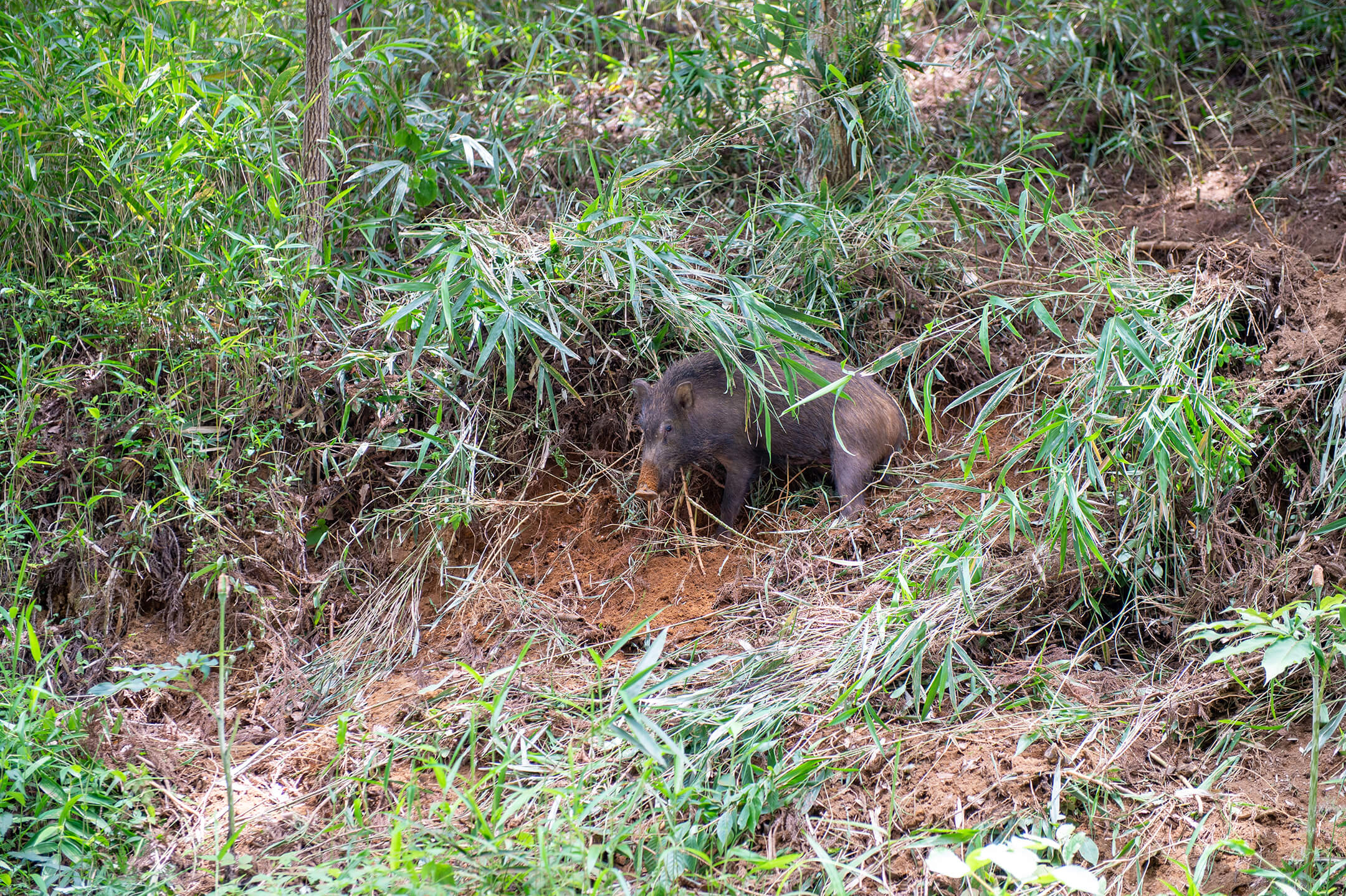 It started with a phone call
During the interview with Mr. Tanaka, he received a phone call notifying him that a young boar was caught in a trap he had set. Our crew followed him as he hurried over.
And there it was, just a few minutes' drive from his home, a boar with its leg caught on the trap set on a hill.
"You don't have to watch," said Mr. Tanaka before walking up to the boar, preparing us for what was to come next. As our crew watched silently—it was their first time witnessing a slaughter—he swiftly finished off the boar. Although Mr. Tanaka was full of smiles during the interview, during this moment, the intense look of a hunter never escaped him.

It only took him over an hour to finish butchering. His deft movements to retain the meat's freshness were almost mesmerizing.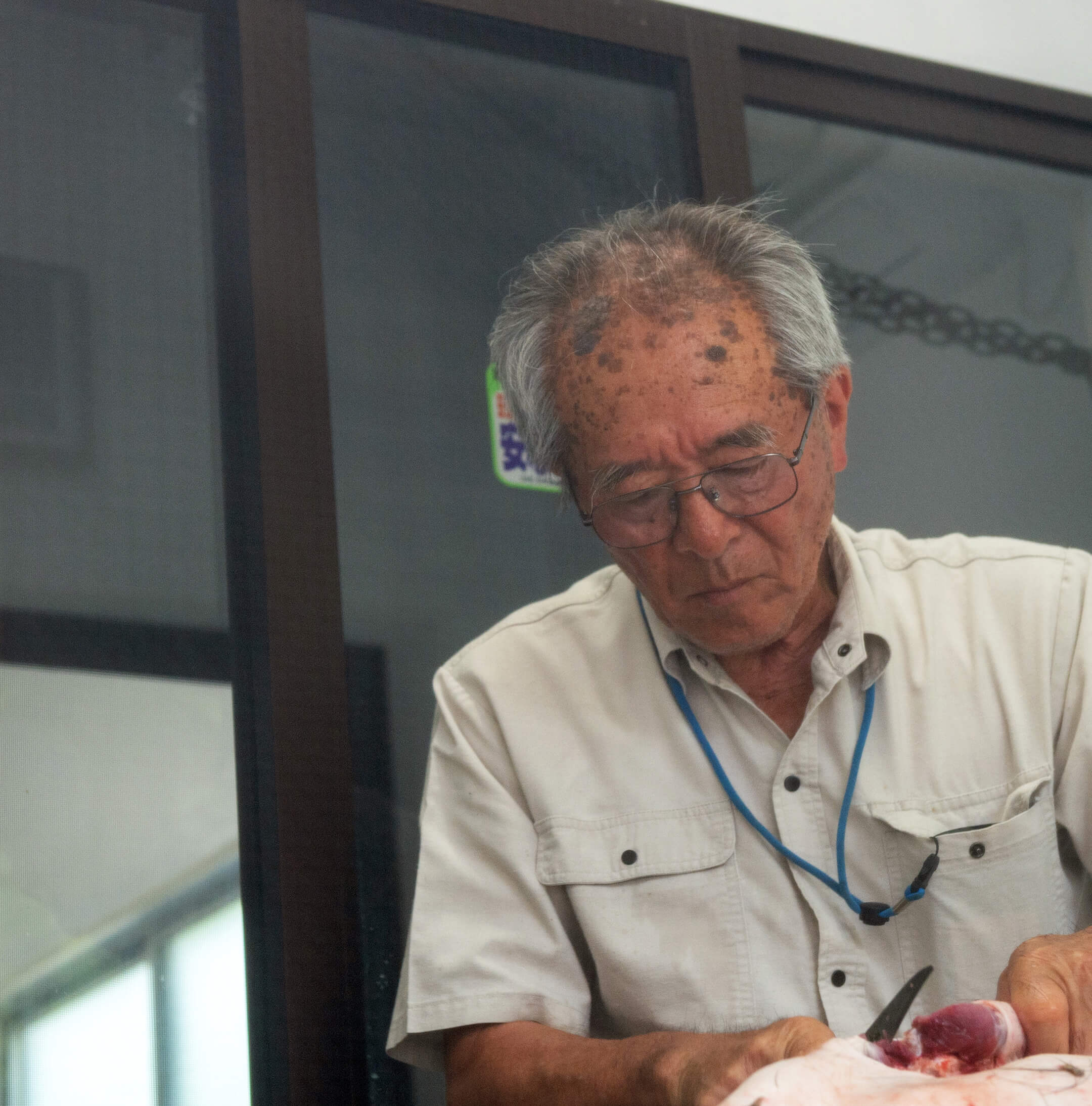 After bringing the animal to the processing plant, he records the hunter's name, date, and animal's sex before getting to work. The key to clean tasting meat lies in how quickly the animal is butchered after being killed. He carefully removes the fur, washes the animal, cuts all the sinews, and completely drains the blood with extreme precision. Never do his eyes let up their concentration.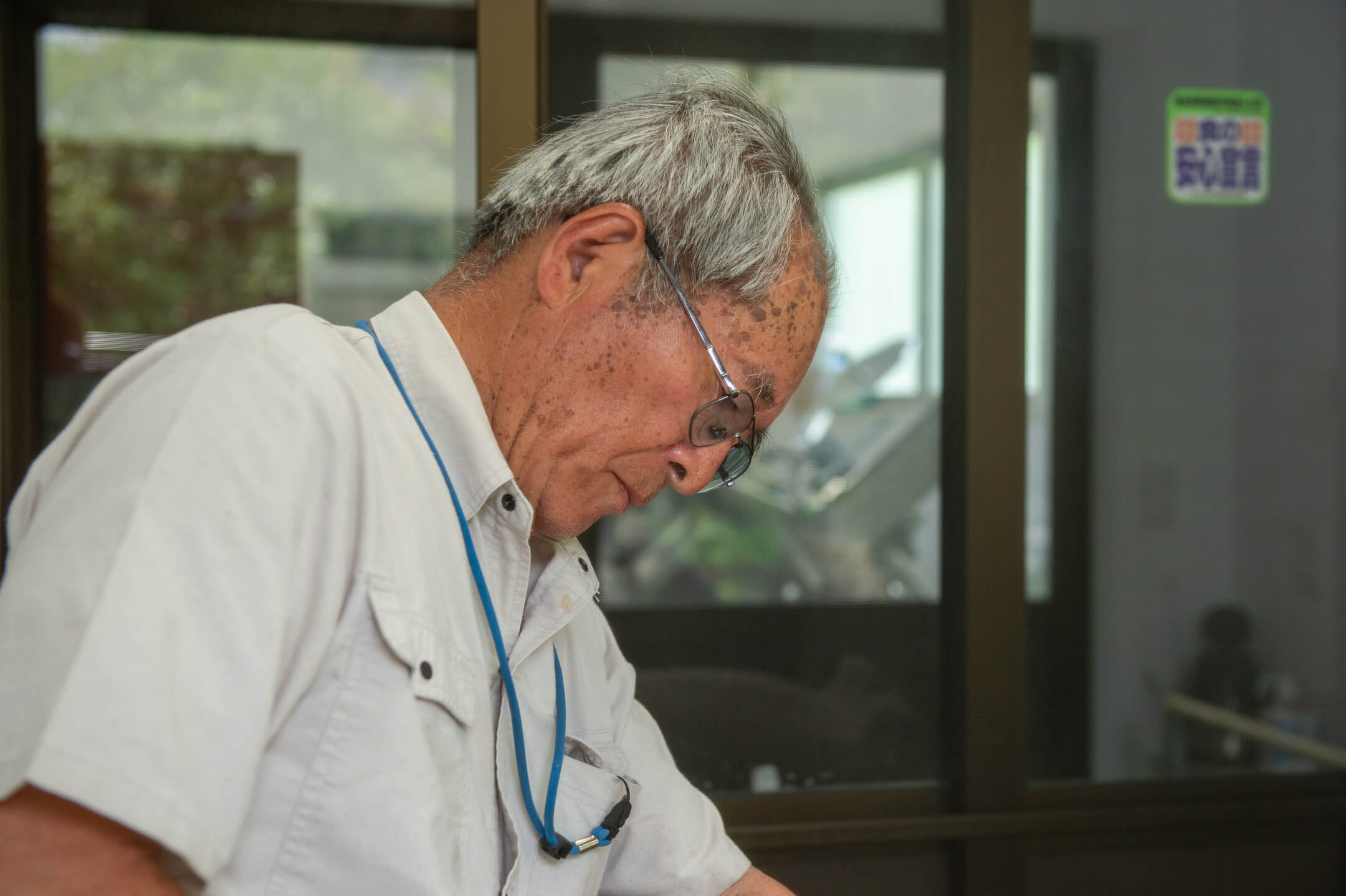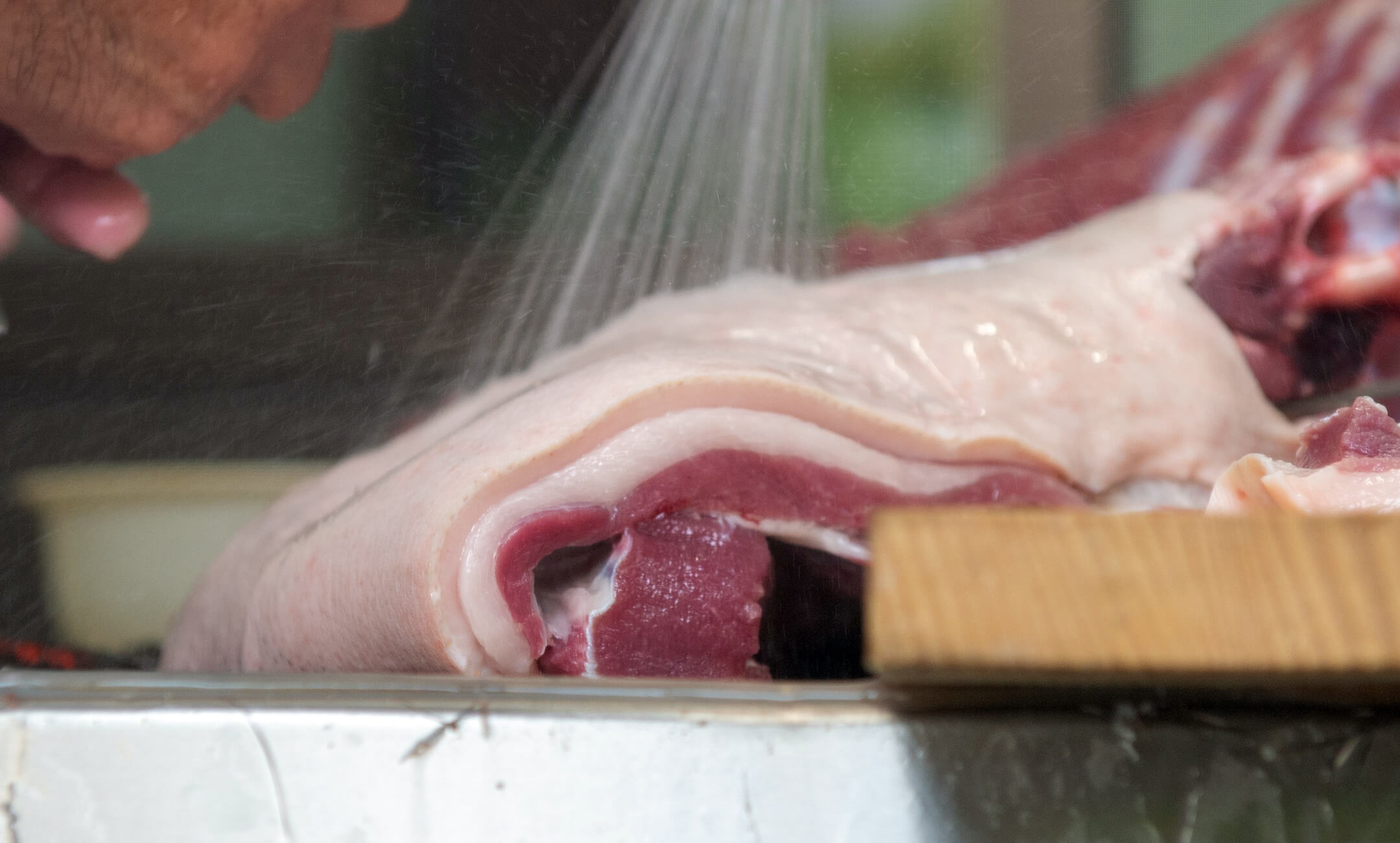 In just over an hour after catching the boar, Mr. Tanaka was already grilling the freshly butchered meat for us over charcoal in his yard.

The meat is juicy and chewy, the fat light and refreshing.
Fresh boar meat was something our crew had never tasted. The meat is full of juices and gently falls apart as you chew. The fat has just the right amount of richness, offering a clean taste.
"I've never had game meat that tastes this good," commented one of our crew members.
Mr. Tanaka jokingly replied, "Free food always tastes better."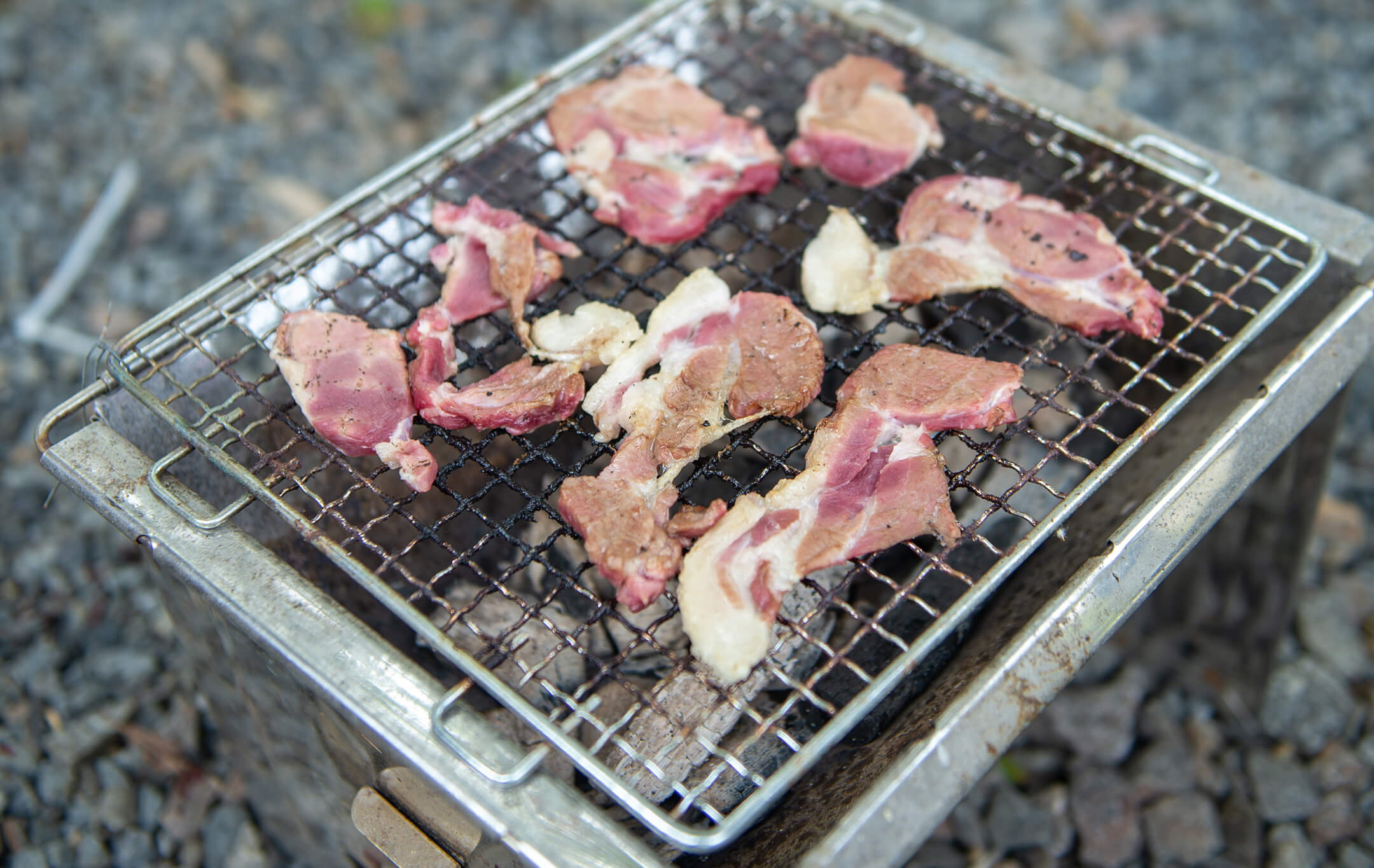 He continued, "The taste depends on what the animal has eaten. Boar are omnivorous and eat anything. If they grow up eating nuts, they take on white fat that has no unpleasant smells. I think the clean water of Hinokage is a factor too."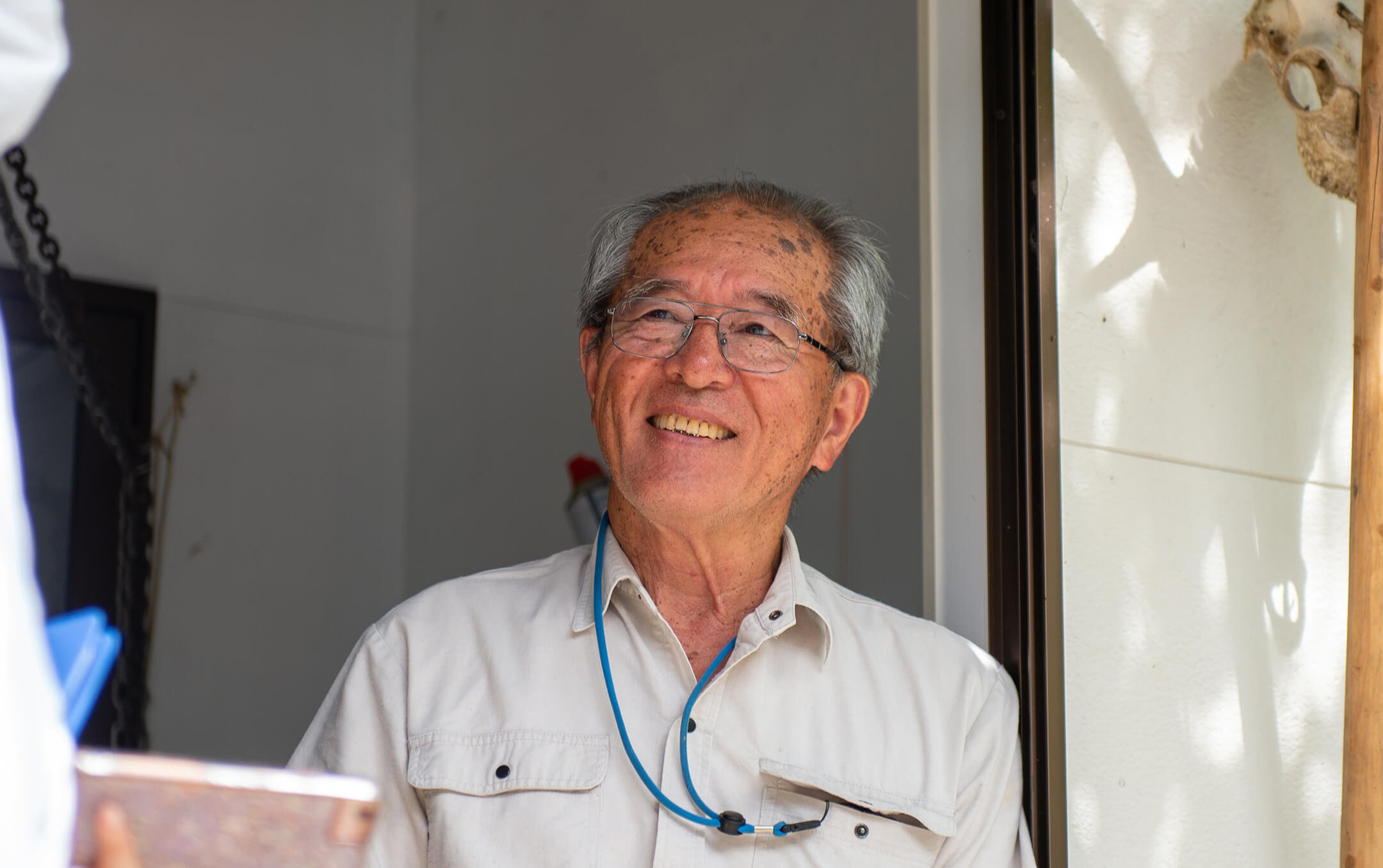 Delivering "Oohito Gibier" throughout Japan
"To preserve the taste of the meat, it's crucial to butcher it as quickly as possible after finishing it off," explains Mr. Tanaka as he glows with confidence.

The Hinokage Tourism Association smokes Mr. Tanaka's game meat and sells it. It's named "Ohito Gibier" after the location of his processing plant and the French word for game meat.
"I want people outside Hinokage to see how good the game meat here is."
At the age of 73, Mr. Tanaka still continues to sharpen his skills. His challenge to make his wish come true is just starting, and we can only hope that his meat will be enjoyed by people everywhere.

Oohito Gibier of Hinokage, Miyazaki